5319 Colorado Road, Midpines CA 95345
AN ORIGINAL BEAUTY on 7 acres of land in the pines offering 3 bedrooms, 3 bathrooms, 6 CAR SHOP with cement flooring, carport, seasonal creek, fruit almond and pistachio trees. YOUR MOUNTAIN HOME AWAITS graced with local slate accents, alder cabinets, hand hewed cedar log finishes, wide plank wood pine flooring, high ceilings, a finished loft, wood stove, and expansive front decking. Its only missing your furniture to add your unique style making it nice and cozy for you, your family and friends. So make your viewing app soon, come roll on up the inviting circular cement driveway, close the gate behind you and enjoy your tour. THIS LOCATION BEING CLOSE TO THE RIVER AND YOSEMITE WITH ALL ITS CUSTOM FEATURES WILL BE HARD TO PASS UP. WOULD MAKE A PERFECT VACATION RENTAL IN THIS PRIME AREA AS ITS LOCATION IS VERY DESIRABLE.
This listing is no longer available online. For more information regarding this listing please click here to contact us.
While this listing is no longer available, the homes listed below are available and are in the same general area.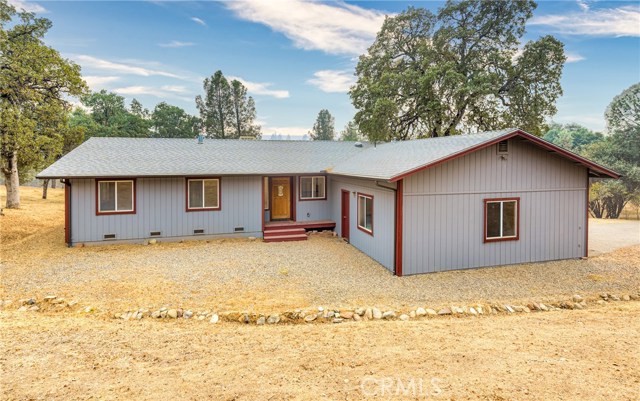 6718 Rancheria Creek Road, Midpines CA 95345
Status:
For Sale
Price:
$299,000
Beds:
3 Baths: 2
Click here for details.